Well, with Melbourne Victory's season effectively over, why not move onto swooning? I don't think I've written a post dedicated to swooning for a long time now, and perhaps a recap is overdue.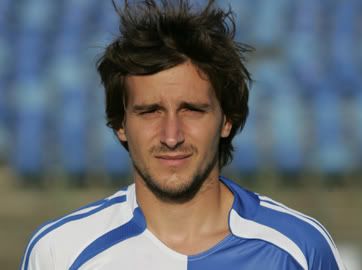 Last season's personal swoon
Spase Dilevski left the A-League in search of playing in a better league. So far he's only participated in three matches over in Romania, playing with FC Universitatea Craiova. Perhaps things haven't turned out the way he expected. He also has bad hair. This was not something I expected.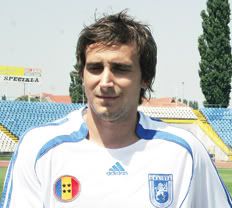 And a need for sunglasses. Still quite swoony, though I'd love to see how his through-balls and passes with both feet are faring given his lack of game time.
Meanwhile,
Danny Vukovic
and
Greg Owens
(who were both deemed winners of
the Best Looking Bloke Award
due to my inability to decide on ONE method of analysing the vote data) now play in the same team. Unless I come up with yet another way of doing this only one of them will make the final poll. Or none if John Hutchinson or Alex Wilkinson come through the team stages instead. Oh, how I envy those who live in Gosford and can watch the Mariners on a regular basis!

With the departure of
Marcus Wedau
,
Tom Willis
and Dilevski Queensland is no longer as the swooniest team in the A-League. Clearly that mantle has been passed onto Central Coast.
As for new swoon-worthy players from this season, well, I suppose I'll deal with that later.