Of course, if the player is experienced, it's not so easy.
The following figure is taken from Alex Walsh's
The Soccer Goalkeeping Handbook
(1998):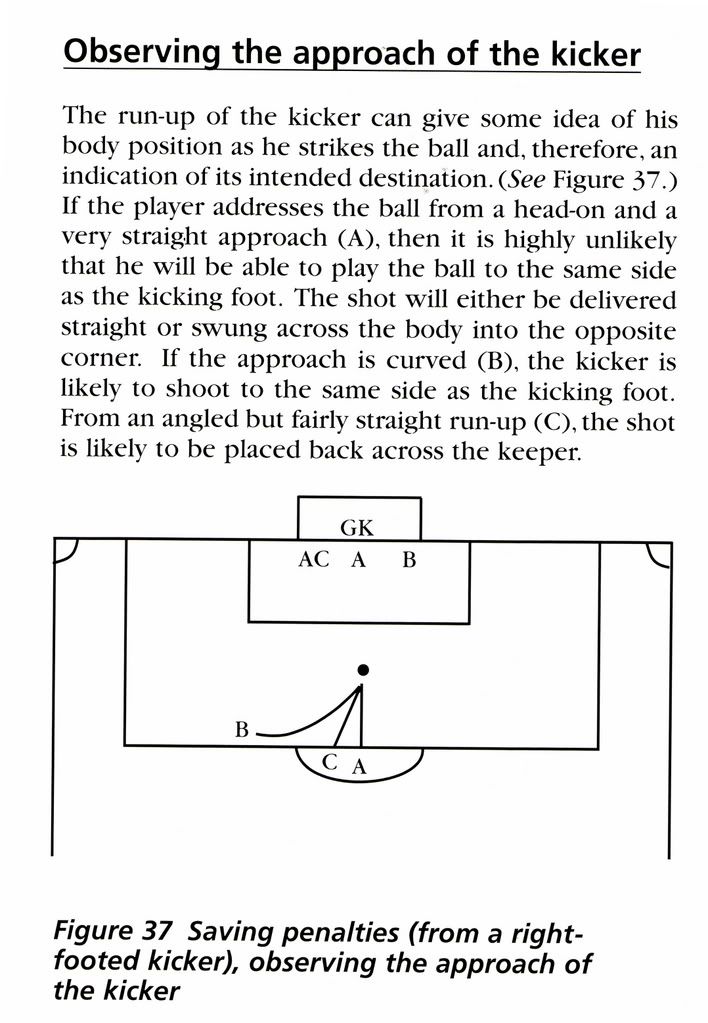 Hopefully it won't be an issue using it, but it's very useful in posing the following question: if the first taker of the penalties MUST score in order to reduce the confidence of the opposition goalkeeper, increase the pressure of the opposing team and generally set a good example for the rest of his team - why did Kewell kick to the obvious side (position C in the above figure)?
I suppose you could ask the same of Neill - but he was knackered... and not the first taker.